Bolton Creations Au
Regular price
Sale price
$0.00 USD
Unit price
per
Sale
Sold out
Letterpress printing has become a go-to printing technique for wedding invitations, greeting cards, and business cards for anyone hoping to make an impression (pun intended) on the recipient.

It's traditionally done on cotton stocks as it gives the deepest impression, but we've found that we can achieve a fabulous, crisp impression on almost all of our gorgeous card stocks. We don't recommend using light coloured inks on dark stocks - we prefer to use darker ink on light paper because that is what gets the best results as letterpress inks are transparent, not opaque like foils.

A little bit of history for you: Traditionally, letterpress printing involved arranging individual blocks of 'moveable type' into a caddy, forming words from the combination of letters. All of the characters were moulded in reverse, and the words had to be similarly arranged in reverse. Images could be included, but needed to be etched in either wood or metal, making it a time-consuming process.

Thankfully, in the 20th century a new & much simpler process was invented, whereby digital text and graphics could be created on a computer & then produced using a flexible relief plate - this is how we create your letterpress designs today
Contact us today about how we can design a bespoke Letterpress invitation for you!
Share
View full details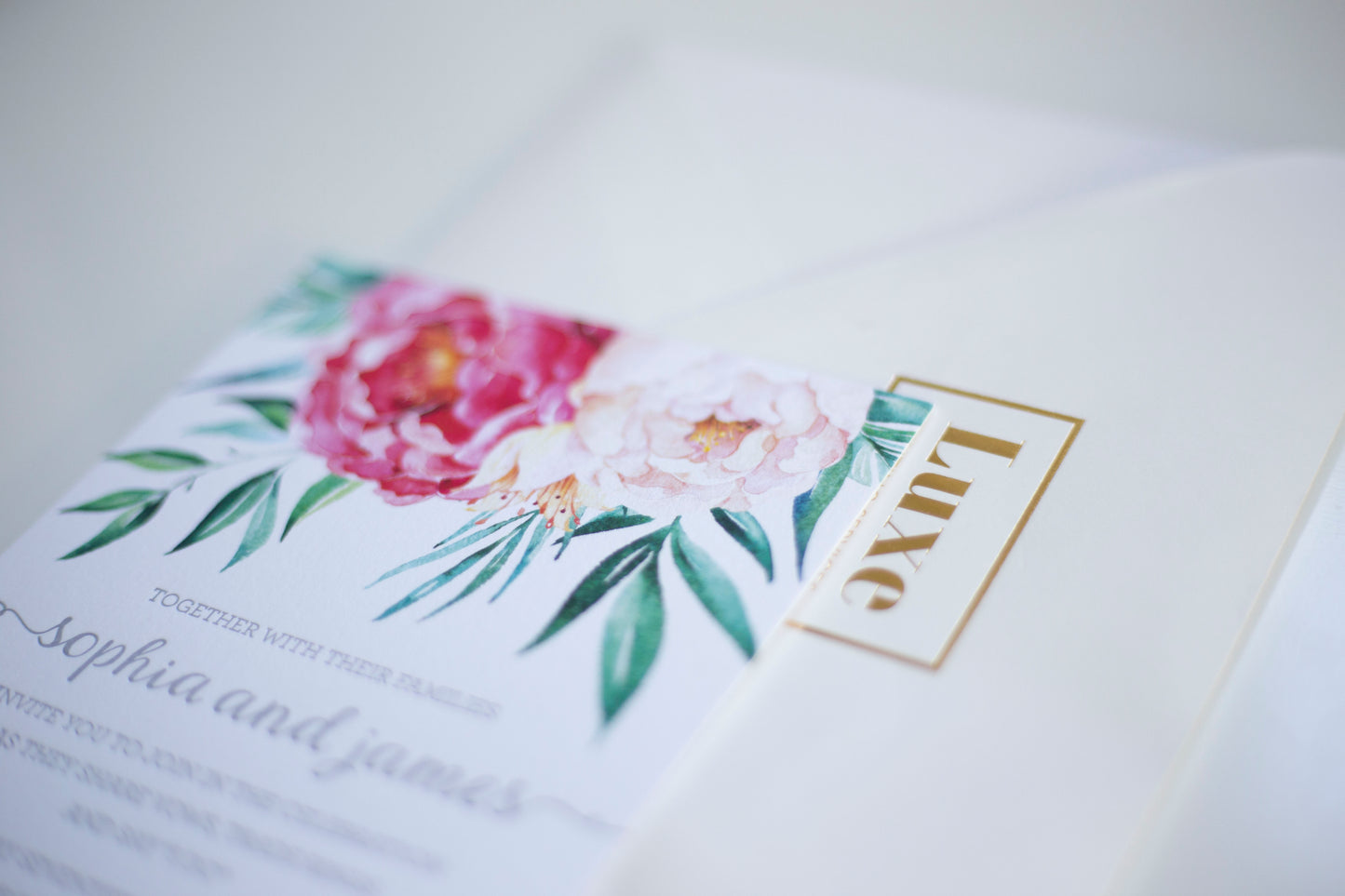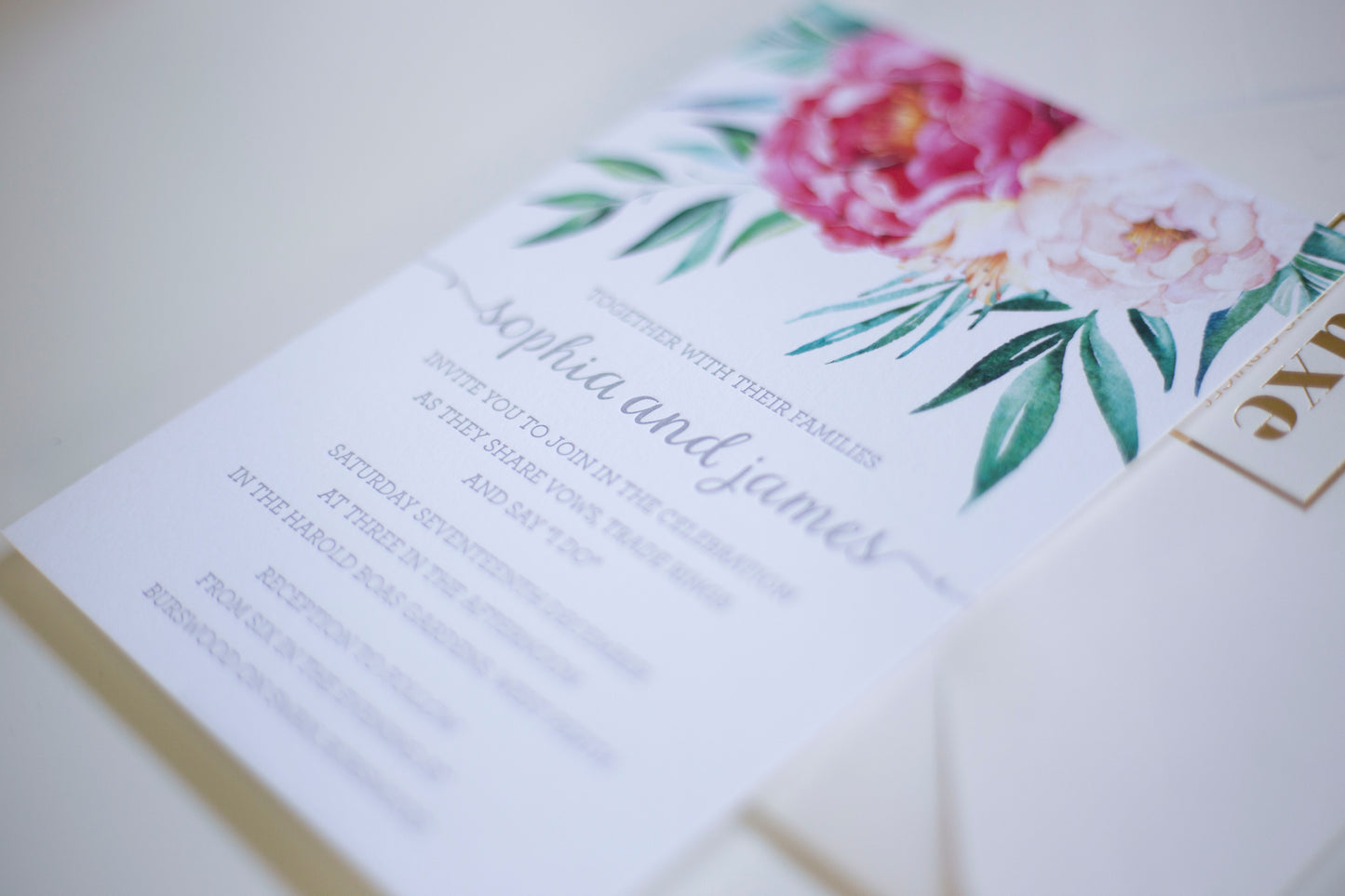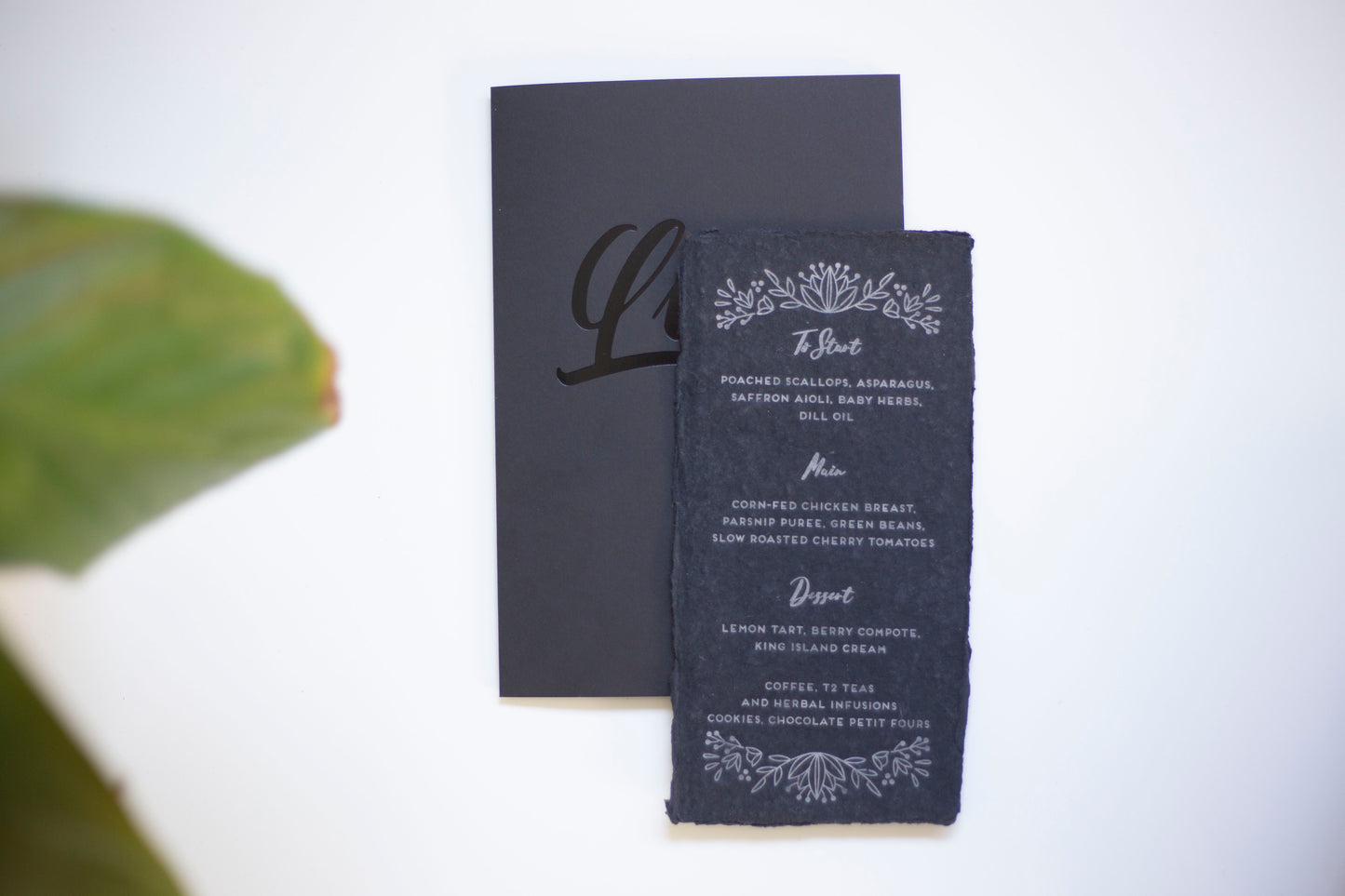 Our Customer's Most Common Questions:
Can I Personalise the Front & Back?

We can personalise your robe in different ways. Front or Back Personalisation is FREE.

If you want both, please understand we have to add a small fee. 
What is the difference between Embroidery and Heat Transfer Vinyl?

The difference is the materials used to personalised and their final outcome. To read more click here
How long does it take to personalise my item?

All personalisations take 7 business days to complete. For express orders please select the option upon checkout.